Table Of Contents:
Off-roading is a thrilling adventure that involves driving on rough paths. It's like a road trip, but there aren't any actual roads – just the wild outdoors!
Unlike regular road trips, off-road adventures are exciting but demanding. You need tough vehicles to handle these challenging routes. Since you'll be driving on unpaved surfaces, sturdy overland vehicles are your go-to option.
Overland vehicles come in various types, sizes, and styles, and they can often be expensive. But don't worry, your budget shouldn't hold you back from your next off-road journey. Below, we've rounded up the ten best affordable overland vehicles for next your off-road trips.
The Definition Of Off-Road
Many people love exploring roads and enjoying recreational activities along familiar routes with family members and friends. While some prefer smooth on-road overland journeys, others thrive on the excitement of navigating through rough, muddy terrains.
Off-roading brings together a love for nature with the exciting task of driving a tough vehicle on rough paths. It's a fulfilling recreational choice that requires both self-reliance and the right type of transportation.
The overland route depends on various factors, including the environment, geography, geopolitical conditions, and the navigator's skills. These routes often involve challenging trails and might even cross international borders. Off-road trips deliberately follow tough and unpredictable paths. This calls for strong vehicles capable of handling vast landscapes and various environmental obstacles.
Usually, vehicles like trucks and SUVs are chosen for these adventures. These strong four-wheelers can smoothly drive over bumps, ridges, and gravel. They should be reliable and sturdy to handle terrains that regular cars would find difficult.
Important Features For Off-Road Vehicles
Off-road vehicles are generally bigger and stronger than the regular cars you see on the streets. They stand out with large tires that have open patterns, higher clearance, and better traction for handling areas with less grip.
These vehicles are versatile and meant to explore rough places that would be too much for regular cars. They're designed in a way that prioritizes comfort and easy control, even when navigating through tough terrains and bumpy surfaces.
Off-road vehicles often come with useful features like:
Crawl Control: It's like a smart helper that looks at the ground and makes the car go better. You don't need to keep changing things while driving on tough land. It's great when you're going up a hill.

Tire Grip: Make sure the tires hold onto the ground well.

Skid Plates: These are like shields that protect the important parts of the car when you're on rough roads.

Locking Differentials: These make sure the power is spread out evenly to all the wheels. This is super helpful when things get tough.

Ground Clearance: Helps the car go over rocks and bumpy places without any trouble.

Hill Descent Control: This helps you go slow when you're driving down a hill.
Other new off-road vehicles have extra features that make off-road trips easier. The best one for your adventure depends on the place and weather. Where you're going plays a big part in choosing the right vehicle.
Different tires are good for different things. Like, the tires for sand might not work great for crossing water or snow. One big thing in off-roading is traction, which means how well your tires grip the ground. It's affected by the kind of tires you have and if your vehicle is a 4WD or Four-Wheel Drive. A 4WD with bigger tire treads helps with grip, which is great for really muddy paths.
Other factors like speed, how you approach obstacles, and how you leave them behind also matter in picking the right vehicle for your off-road trip. Most off-road vehicles used for these trips aren't cheap. But you can still find a tough vehicle to handle the tough paths you want to conquer.
10 Best Overland Vehicles For Your Off-road Trips
Having a blast off-roading doesn't have to break the bank. While price often influences a vehicle's quality, there are budget-friendly overland vehicles that perform admirably. We've compiled a list of ten such vehicles that you can purchase without straining your wallet.
1. THE SUBARU OUTBACK (1994-PRESENT)
The Subaru Outback is a good and affordable vehicle for both normal driving and off-road trips. Even though it looks small, it can handle rough roads well. It's a 4WD car that has about seven inches of space between the bottom and the ground, which is more than most regular cars. You can put a lot of stuff in it because it has a lot of space.
It's a tough and dependable car that can go for around 250,000 miles if you take care of it. It's also good on fuel and works well for off-road adventures. But, it's important to know that in the past, some people had problems with things like how it could go over obstacles and issues with the frame.
The price of a Subaru Outback is usually between $3,000 and $8,000 or even more.
2. JEEP CHEROKEE XJ (1983-2001)
The Jeep Cherokee XJ is a successful collection by Jeep. It has been around for many years and comes in two or four doors. Even though it's like a regular car, it's really good for off-roading. People who like to explore roads love its great handling and strong turbocharged engine.
The Jeep Cherokee XJ is a tough 4WD vehicle with a strong engine. Some might call it old, but it's still good for off-road trips. It was made about 23 years ago and has different versions. It has a 6-cylinder engine, uses about 12.8 liters of fuel for every 100 kilometers, and has a 5-speed manual gearbox.
The tires on it are 215/75 on 15-inch rims in the front and back. The Jeep XJ can go up to 103 mph and handle different terrains.
Overall, it's a small and reliable vehicle that you can get for $5,000 to $8,000 (used).
3. FIRST-GEN TOYOTA TUNDRA (1999-2006)
The first Toyota Tundra was more than just a pickup truck. It had two or four doors, and some even had extra space in the back. This reliable vehicle for off-road adventures had a really good V8 engine that was as strong as the newer Tacoma's engine. There was enough space inside because they added more room with the double-cab design. Many people liked the first Tundra, and about 100,000 of them were sold every year.
It's easy to find parts to fix it if you need to. The Toyota Tundra is tough, strong, and good for off-roading. Some say it can even last a million miles. However, because of its design, it might not use fuel very efficiently and could have some issues with the front tires. Still, it's great for off-road trips. You can get one for around $4,000 to $10,000 or more.
4. THE TOYOTA 4RUNNER (1984-1989)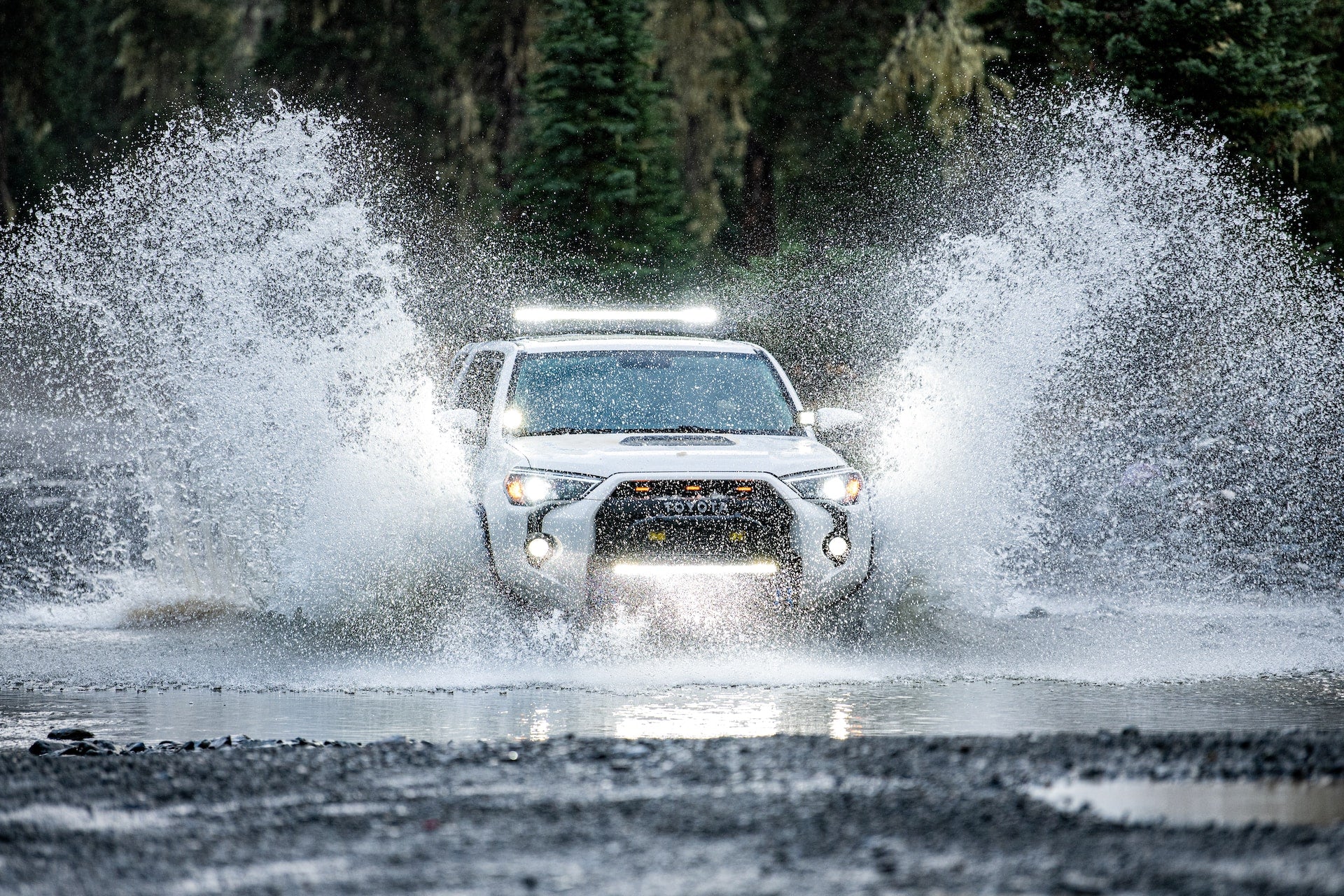 The Toyota 4Runner was first made in 1984, but it changed a lot until 2009. In the beginning, it looked like a truck called Hilux and had two doors. It was covered in a special material that looked like fiberglass. The first 4Runner had a part you could move in the back to let air in. It had a 2.4-liter engine that made around 100 horsepower.
The next version was similar but had more doors in the back. The later versions of the 4Runner still had good off-road abilities and a better shape for comfort. Even now, Toyota 4Runners are known for being great off-road vehicles. They are reliable and not too powerful like newer cars, but they're easy to take care of.
You can get a Toyota 4Runner for $4,000 to $16,000.
5. THE TOYOTA TACOMA (1995-2004)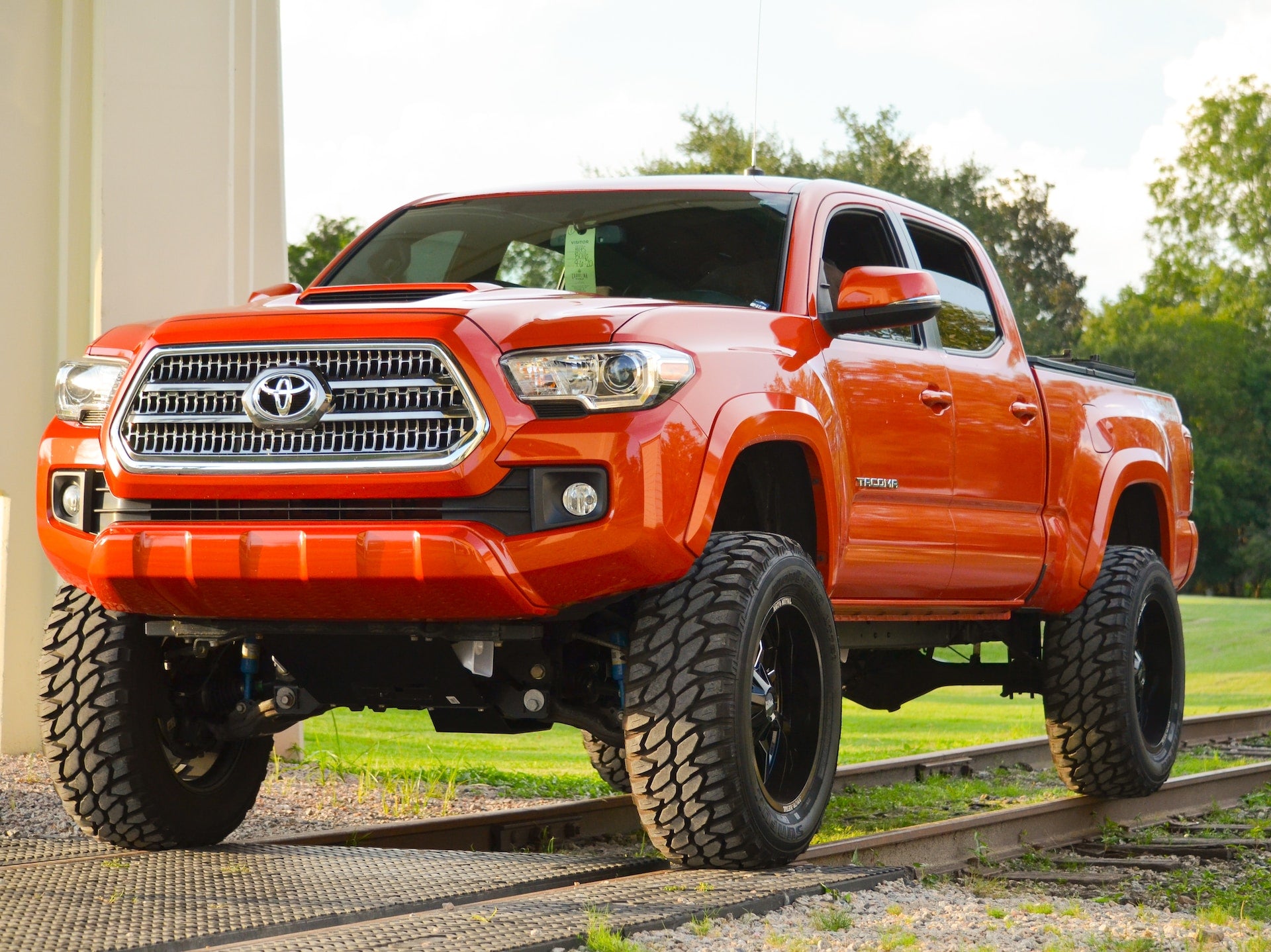 The Toyota Tacoma might seem like a regular small pickup truck, but it's a really good choice for off-road adventures. It's strong and gives you good value for your money. The first Toyota Tacoma, made from 1995 to 2004, is known for being dependable and worth the cost. It comes in a longer Xtracab version and a shorter crew cab, which they call the "double cab."
You can get a Toyota Tacoma as a 2WD or a 4WD. Depending on the year, there are different engines to choose from. Some have a 142-horsepower 2.4-liter engine, while others have a 150-horsepower 2.7-liter engine or a 190-horsepower 3.4-liter V6 engine. In later versions, you could add a special part called a TRD supercharger to the V6 engine, which made it 50 horsepower stronger.
The Toyota Tacoma became popular and has a lot of extra parts you can get for it. It's dependable and can handle off-road trips well. It's not the best on fuel, but it's a good choice if you want a budget-friendly overland vehicle. The price is usually between $5,000 and $15,000 on average.
6. THE MITSUBISHI MONTERO (1991-2006)
The Mitsubishi Montero is also called Pajero in the U.K. and Shogun in Spanish-speaking places. It's a strong truck with a good engine. The first Montero was a boxy SUV with two doors, kind of like a Jeep Wrangler. It started with a 105-horsepower engine, but later versions had a stronger 215-horsepower engine. The newer Montero has four doors and a cabin that keeps you dry even in bad weather.
Different generations have different powers, but all of them are strong and good at off-roading. The latest model has a new safety system for better control. Just remember that older generations might have fewer features and more miles, but they're still really good at off-roading. It's not easy to find a Montero, but you can get one for about $5,000 to $10,000.
7. 80 SERIES TOYOTA LAND CRUISER (1990-1997)
The Toyota Land Cruiser 80 Series is a classic car that's good for both roads and off-roads. It was first made in the 90s and is still known as one of Toyota's best off-road vehicles. It's a tough 4WD and can go on rough paths well. It looks strong with wide parts and big tires, and inside, it's comfortable for off-road trips.
This strong car mixes technology with its strong abilities. It has a space in the front for communication equipment. Almost all versions of the 80 Series Toyota Land Cruiser have strong springs in the front and back, and they all have 4x4 power. Overall, this Toyota is reliable and doesn't cost too much.
You can get one for about $8,000 to $13,000.
8. THE TOYOTA SEQUOIA 4WD (2001-2007)
People often don't think about the Toyota Sequoia 4WD as a good off-road truck. But it's a great choice with a strong V-8 engine and good safety features like airbags, and it's good for the environment too. It also has a lot of space underneath, which helps it handle rough roads well. It's a full-time 4WD and can have a system to help control the stability.
You can make it more stable for off-road by pushing a button on the dashboard. This makes it send power to both the front and back wheels equally. Just be careful with this truck because its V8 engine can struggle when it's carrying heavy things or driving in high places. The inside is roomy and comfortable, with good air conditioning and places to put things. It even has a third row of seats to fit more people.
You can get a Toyota Sequoia for around $4,500 to $10,000 or more.
9. THE FORD RANGER XLT (1998-2011)
The Ford Ranger XLT is a good truck for off-road trips and it gives you good value for your money. It's a popular truck and was sold a lot in North and South America. This means it's easy to find a good deal on one and also to find parts to fix it if you need to.
The basic model of the Ford Ranger XLT has two doors and three seats, but there's also a version with four doors and more space. If you want to buy a Ford Ranger, it's better to choose a newer one made after 2005. These are more dependable, use less fuel, and are good for off-road adventures. The price of a Ford Ranger XLT can be around $5,000 to $8,000.
10. THE FORD EXCURSION 7.3L DIESEL (2000-2003)
The Ford Excursion is a big family truck that's also good for off-road trips. It has lots of space for people and their stuff. You can choose from three engine types: V8, V10, and turbocharged diesel. You can also decide if you want it to go on two wheels or four.
It's really heavy, around 9200 pounds, and it's built strong. It can carry a lot of things and still have space for sleeping. It's a reliable truck and uses fuel well, but it might be tough to find one. If you're looking for the Ford Excursion with the 7.3L Diesel engine, it could cost you around $8,000 to $15,000.
Final Thoughts
You don't need to spend a lot on vehicles for off-road trips. Modern, expensive rigs aren't necessary to enjoy nature and adventure. With an affordable price, you can find a tough, efficient, and reliable overland vehicle for tackling rough off-road paths.
While there are many inexpensive overland vehicles available, it's important to understand a car's specifications before buying. Before purchasing, examine the vehicle to make sure it has the features you want and that they match your preferences and planned routes. So, don't spend too much. Get something within your budget and have fun on your off-road journey!