Table Of Contents:
Perhaps you've come across the popular trend of van life, filled with picturesque photos on social media and blogs, and you may also have heard of Overlanding. Both these lifestyles offer adventure and a rugged spirit, yet they each have distinct characteristics.
Vanlife primarily revolves around the concept of alternative housing, offering the comfort of a mobile home on wheels. In contrast, overlanding is more about the pursuit of adventure and the thrill of travel. While van life can evolve into Overlanding if the focus shifts towards exploration and adventure, Overlanding is typically more travel-oriented.
So, the question arises: which lifestyle is right for you? Should you load up your car and embark on an adventure, or should you start looking for a suitable van to convert into a cozy mobile home? Continue reading to discover where you might thrive.
The Definition Of Overlanding
In today's world, we see unique living styles like van life, tiny homes, off-grid homesteading, and Couchsurfing gaining popularity. Among these, Overlanding stands out as an exciting and distinct option for those seeking a different way of life.
What is Overlanding?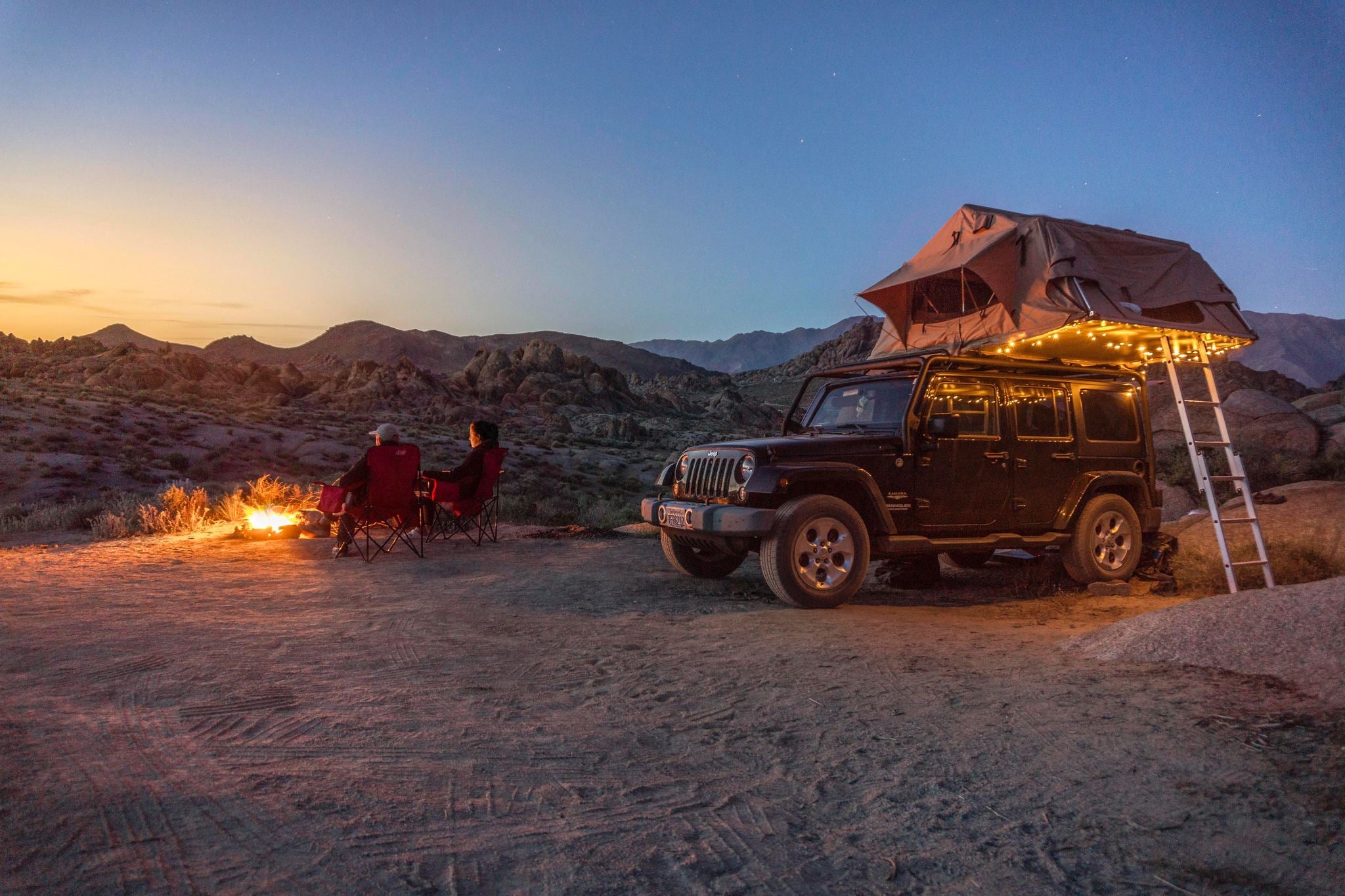 Overlanding is all about long-term, long-distance travel. Overlanders don't settle in one place; they live on the road, often camping in different spots. It's like an extended camping adventure with no set destination.
What You Need?
Most overlanders use tough off-road vehicles and bring camping gear, like tents for shelter. Some even choose bicycles, making their setup lightweight to tackle tough conditions.
Cooking and Supplies: For cooking, overlanders use portable stoves or open fires. Since they spend a lot of time on the road, they stop in nearby towns to get food and supplies. Water and facilities like toilets and showers can be limited. Besides that, there are some other gear overlanders may need for their trip. Click here to learn more.
Adventure Awaits: Many overlanders also bring gear for outdoor activities like hiking or biking. When they stop for the day, they set up camp and enjoy these hobbies. Some have specific destinations in mind based on their outdoor interests.
The Overlanding Mindset: What truly sets Overlanding apart is the mindset. Overlanders are passionate about adventure and travel. The journey itself is more important than the destination. Some do it for personal growth and self-discovery through the challenges of life on the road. So, having the right mindset and skills is crucial before diving into overlanding.
The Definition Of Van Life
Vanlife, a growing trend, offers an adventurous and budget-friendly alternative to traditional living. While it shares some similarities with overlanding, it's primarily a practical and economical way of life.
What is Vanlife?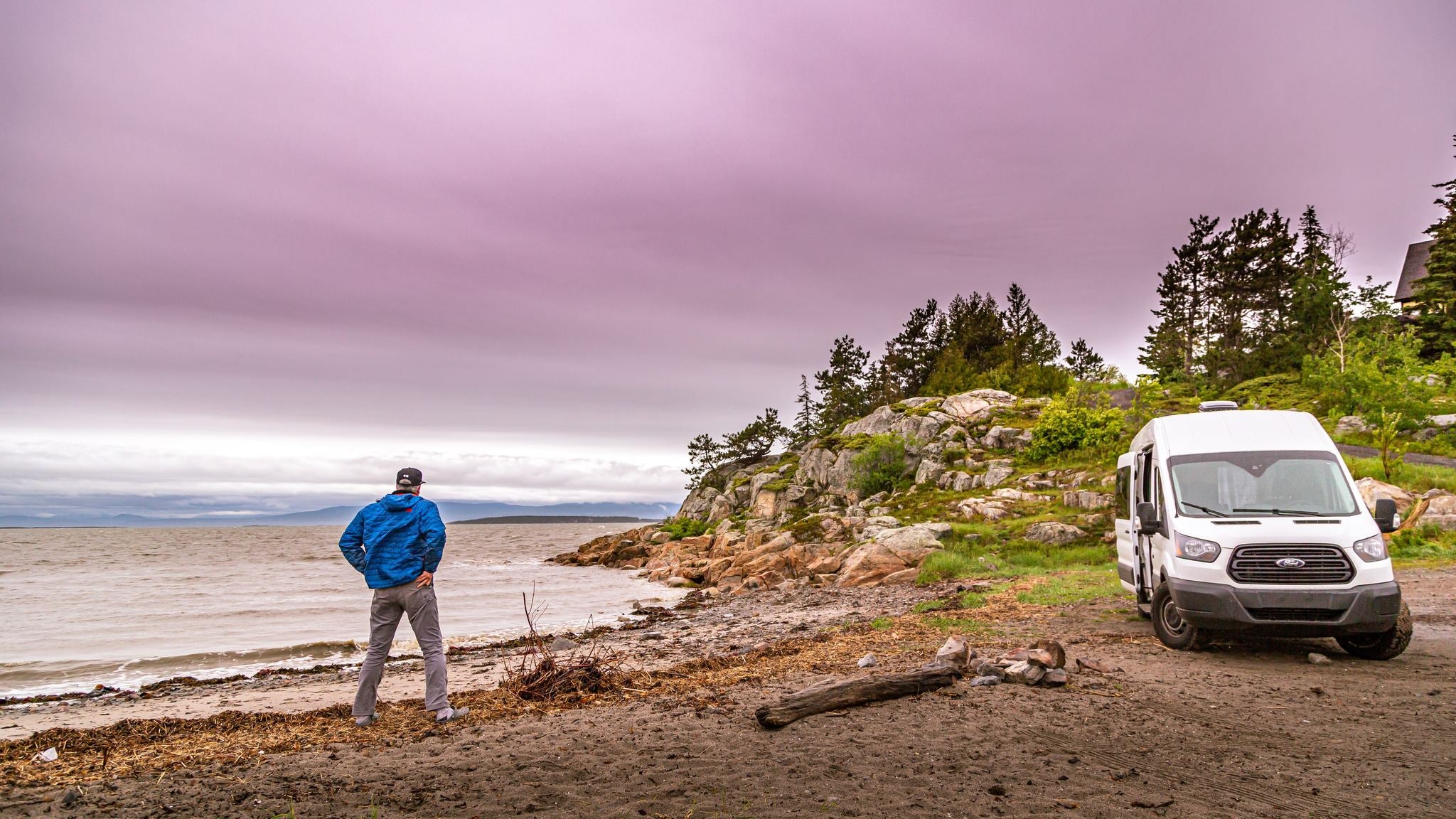 Vanlife is all about turning your vehicle into a comfortable living space to escape the costs of monthly rent or permanent housing. You don't necessarily need a van to start; any vehicle can work. Many van lifers upgrade their vehicles to include essentials like beds, kitchens, toilets, showers, and storage. Some even add refrigerators, stoves, and power sources like solar panels.
What's The Intent?
The key distinction between van life and overlanding is intent. Vanlife focuses on creating a comfortable and mobile living space with the freedom to travel at your own pace. It's about the lifestyle and affordability. In contrast, overlanding is all about the journey and adventure, often with a more rugged lifestyle.
While van life is primarily about financial ease and flexibility, it can transition into Overlanding if your intent shifts toward exploration and travel.
Finances
Unlike overlanding, van life allows for a more stable job and a regular lifestyle. It's typically less nomadic and more stationary, making it easier to maintain a traditional job while living in your vehicle.
What You Need to Become an Overlander?
Desire: The first and most crucial requirement is a deep wanderlust, a burning desire to explore the outdoors beyond the occasional weekend camping trip. Your focus should be on the journey itself.
Vehicle: While there's no one-size-fits-all vehicle, consider factors like cargo space, off-road capability, durability, and gas mileage. Ensure your vehicle can handle your chosen terrain and accommodate all your supplies. Think about your budget, fuel efficiency, and compatibility with gear like a rooftop tent.
Vehicle Gear: Preparation is key for venturing into the elements. Have extra fuel storage, spare tires, and tools for tire changes. Carry a jumpstart kit and ensure your vehicle's battery is in good condition. For rugged adventures, invest in vehicle recovery equipment like traction boards, recovery straps, or a winch. Be financially prepared for unexpected vehicle repairs.
Gear: Once your vehicle is ready, focus on sustaining your basic needs: shelter, food, water, sanitation, healthcare, portable power stations, solar generator kits, and protection from the elements. Keep in mind your vehicle's cargo space limitations.
Tents: For shelter, consider rooftop tents or ground tents. Rooftop tents are convenient, attaching to your vehicle's roof racks. Ground tents are more affordable but require more effort to set up. Prioritize durability and weather resistance.
Food and Water: Water is essential; carry enough for your trip and emergencies, along with water purifying supplies. For cooking, propane-powered camp stoves are common and come in various sizes.
What You Need to Become A Vanlifer?
Starting life can be as simple as living in your car, but the reality often involves more preparation than you might expect.
Most van dwellers invest in a van and then customize it to make it comfortable. While the level of equipment varies, an ideal van setup includes a bed or sleeping area, a stove, a fridge, food storage, a toilet, and a shower.
Living in a van means taking care of regular tasks like emptying sewage, visiting the laundromat, refueling, and handling vehicle maintenance. In a compact space, efficient cooking and housekeeping routines become essential. However, van life offers the perks of flexibility, reduced or no rent costs, and the ability to travel with your home.
Funding Your Overlanding Adventure
To keep your overlanding adventure going, you'll need a way to pay for things. Here are some simple ways to get the money you need:
1. Savings
The easiest way is to save money before you start. Think about all your costs, even when you're back home, like housing.
2. Sponsorship
First, get noticed online by posting cool stuff on social media and talking about gear.

When people trust you, reach out to gear companies. They might give you free gear in exchange for you talking about it in your videos or blog.

You can also make money from your videos and blog but remember to keep posting online while you're on the road to make steady money.
3. Seasonal Work
Sometimes you can find jobs that match the season in the places you visit.

This might not always be your dream job, but it can help pay the bills if you budget well.
4. Remote Work
If you have a job that you can do online, that's great!

But remember, you need Wi-Fi and power, which might be tough to find in remote areas.

Working online can give you a stable income, but it might limit your adventure a bit.
Think about these options to make sure you have enough money for your overlanding journey.
Starting Your Journey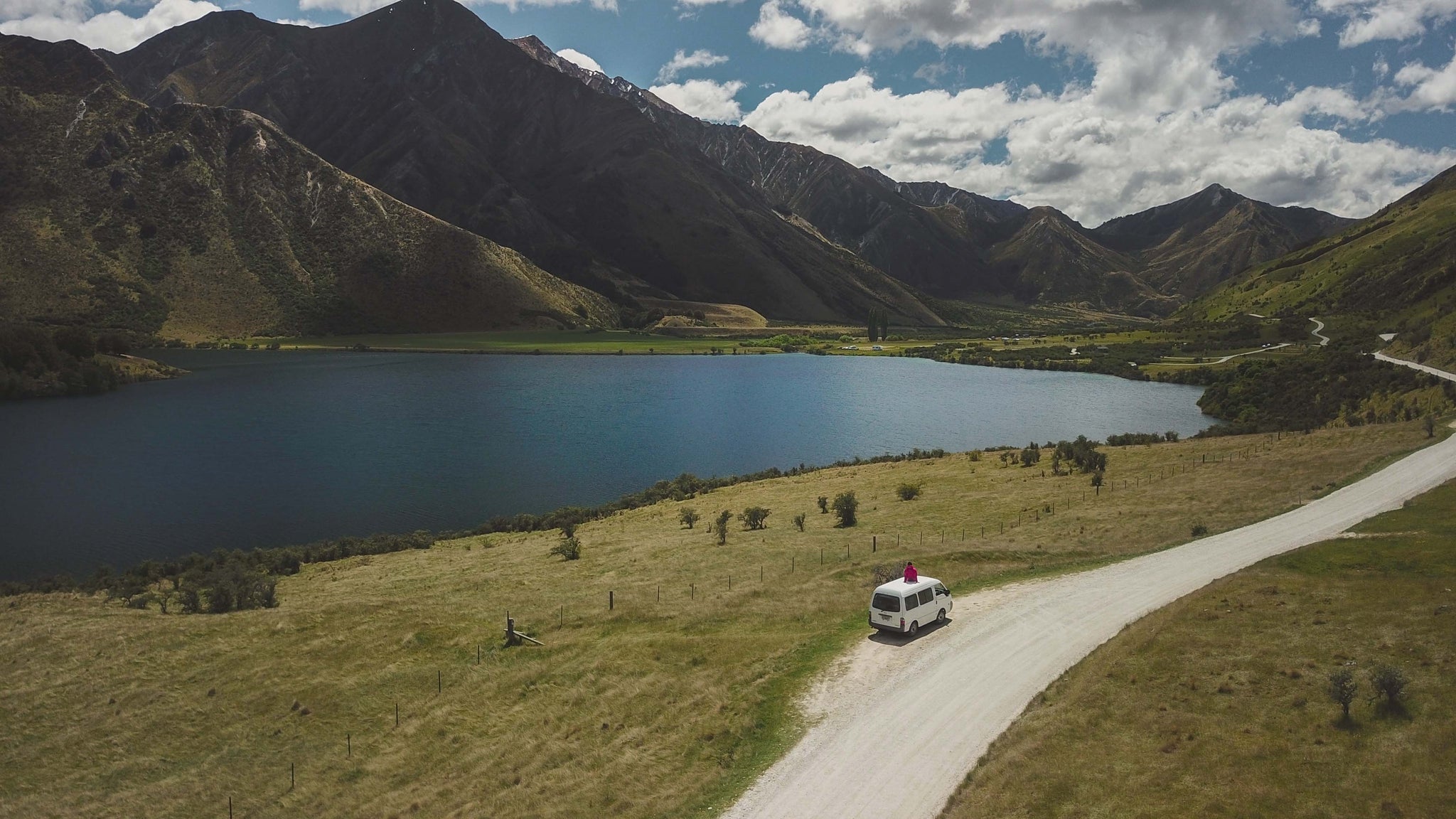 Begin by clarifying your purpose. Do you seek a flexible, long-term living arrangement with a touch of adventure, or do you crave a fully immersive rugged experience?
Overlanding and vanlife offer distinctive lifestyles, so it's essential to determine your preference. You might consider trying overlanding on a short trial basis to gauge your interest. This approach allows you to become familiar with your equipment and routines before embarking on a lengthy overlanding journey.
Living in a van entails a significant commitment, and outfitting your van can be a costly endeavor. Therefore, it's wise to take your time and ensure you're comfortable with your chosen lifestyle before fully committing.
Final Thoughts
In summary, overlanding and vanlife are enticing options for those seeking unconventional, freedom-filled adventures. They each offer unique lifestyles tailored to different preferences.
Overlanding embodies the spirit of long-term, off-the-grid exploration, prioritizing the journey over the destination. Overlanders thrive in rugged terrain, camping beneath the stars, and self-reliance.
Conversely, van life provides a practical, budget-friendly alternative to conventional living. It's about converting your vehicle into a comfortable mobile home, granting flexibility and reduced living expenses. Vanlifers relish the comforts of a home on wheels while exploring at their own pace.
Choosing between these lifestyles hinges on your intentions and affinity for adventure. Take your time to clarify your goals, whether they involve travel, cost-effective living, or a combination of both.
Embarking on your journey, whether in a fully-equipped van or with an off-road vehicle and camping gear, necessitates thoughtful planning, especially regarding finances. Be prepared for financial aspects, including savings, sponsorships, seasonal work, or remote job opportunities. Your decision should align with your lifestyle, career, and passion for adventure.
Ultimately, the path less traveled promises not only liberation but also personal transformation. Regardless of your choice, it's a journey that offers the potential for self-discovery, exploration, and the excitement of living life on your terms.