The Definition Of Carbon Footprint
A carbon footprint is the total emissions of gases like carbon dioxide, methane, nitrous oxide, and fluorinated gases created by things people do. These gases trap heat in the air, making the Earth warmer. People make their carbon footprint mostly by how they travel, where they live, and what they eat.
Travel Choice Matters
One of the big questions in cutting our carbon footprint is thinking about how much and how often we travel.
Driving Less
In 2022, carbon dioxide emissions from transportation became the top source of greenhouse gases, surpassing emissions from making electricity. Why? Because we're using cleaner energy sources for making electricity.
But we can still make a big difference by driving less. Just by not using our cars for a year, we can prevent about 2.6 tons of carbon dioxide from going into the air. We know we can't give up cars completely, but here are some ways to make our trips better for the climate:
Keep our car in good shape to make it more efficient.

Check our tires regularly because properly inflated tires use less fuel.

Air conditioning and city driving use more gas, so we can use them wisely.

Don't load our car with extra stuff we don't need – it makes the car work harder and emits more greenhouse gases.

Carpooling can help, as it means we share emissions with others and reduce our carbon footprint.
Food Choices Matter Too
Around the world, the food we choose and how we eat also affect our carbon footprint.
Eat Less Meat
Researchers are still figuring out the most eco-friendly diet, but most experts agree that eating less meat, especially red meat, is a good way to lower our carbon footprint. Red meat has a much bigger environmental impact than plant-based foods because raising cows uses a lot of resources and they produce methane, a harmful greenhouse gas. Going vegan or just cutting down on red meat can help. We can fill our plates with veggies, fruits, grains, and beans instead.
It's not just about eating less meat. We also need to be careful not to waste food. Here's how:
Keep an eye on what's in our fridge so we know what we have.

Be cautious about sale items – only buy what we need.

Plan our meals so we don't cook too much.

Freeze food with a longer shelf life.
At Home
Making our homes more energy-efficient and using clean energy is becoming more popular because it saves money and helps the planet.
Make Our Home Energy Efficient
Small changes to our home's insulation and design can make a big difference:
Seal our home well to keep heat and cool air inside.

Add insulation to maintain a stable temperature.

Consider a cool roof that reflects sunlight away.

Plant shrubs and trees around our home for natural insulation.

If we can choose our energy supplier, go for renewables like solar power.
Smart Shopping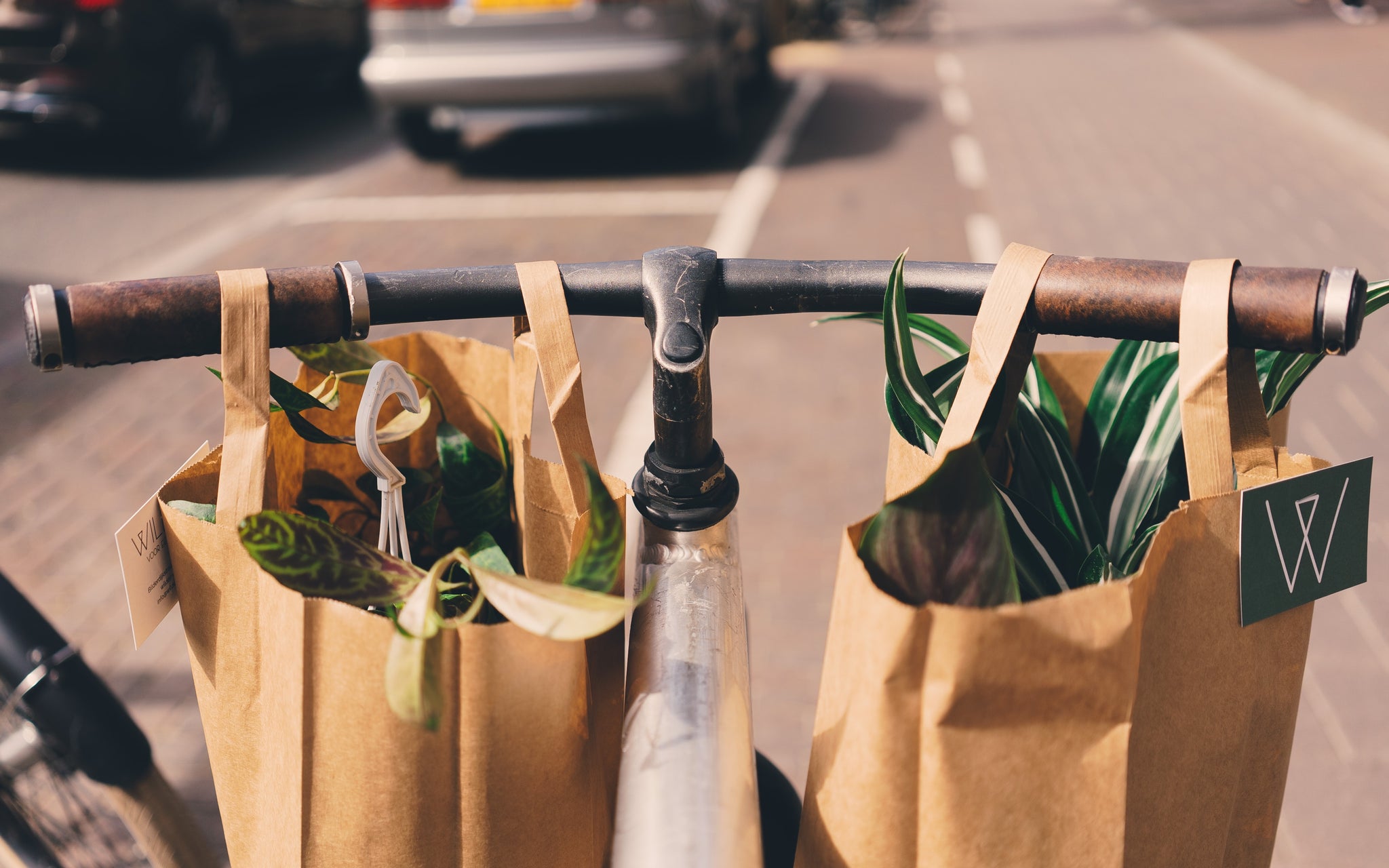 Buying less and buying wisely is the first step. Here's how:
Sustainable Clothing
Look for fair trade or similar labels to know your clothes were made sustainably.

Consider vintage shopping – it's eco-friendly and budget-friendly.

Ask yourself if you need something before buying it.

Choose natural fabrics over synthetic ones.

Instead of throwing away old clothes, donate them to help others.
Sustainable Shopping
It's not just about clothes. Here are some ways to be climate-conscious when shopping:
Bring reusable bags to the store.

Avoid excessive packaging.

Invest in quality products that last.

Consider buying carbon offsets to support projects that reduce emissions when you can't avoid activities that increase your carbon footprint.