POWEREPUBLIC Portable Power Station combines the idea of Tech and Trend, which features a Turbine Engine and Aircraft Wing design and supports a variety of charging methods.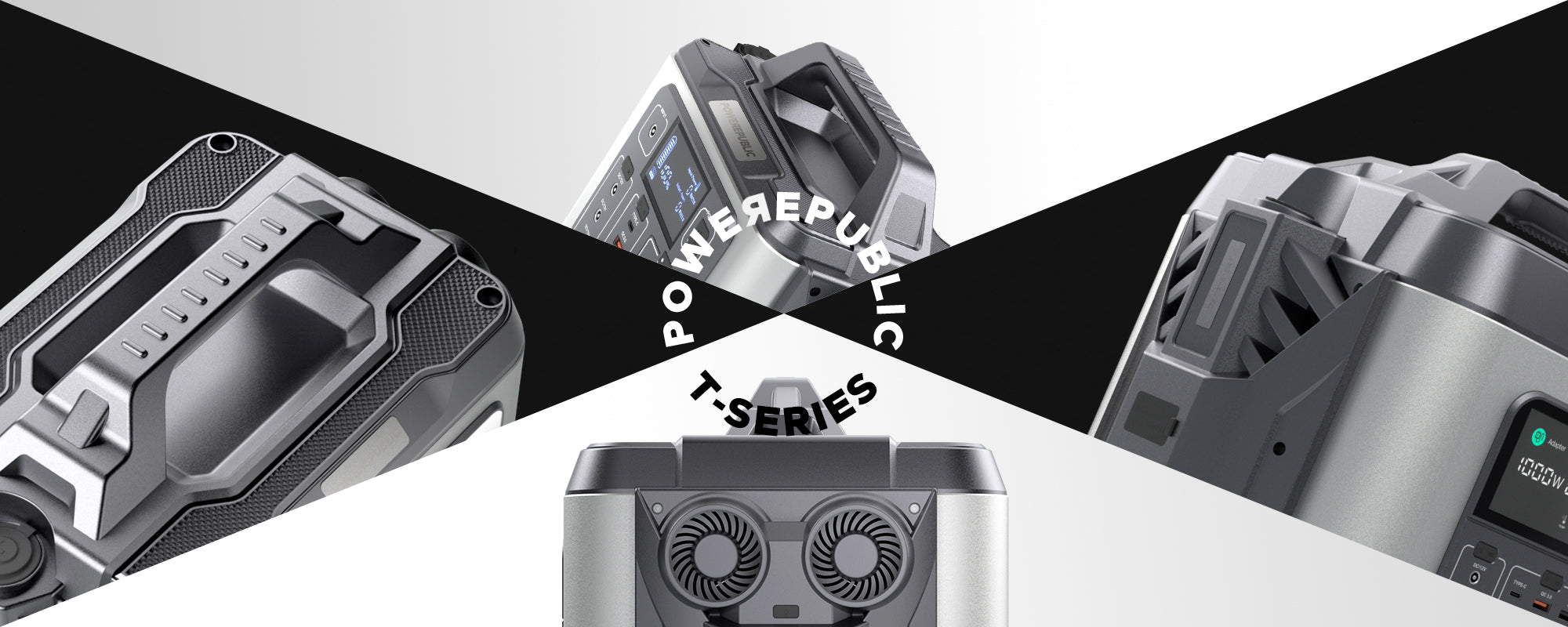 POWEREPULIC, a portable power, and renewable energy solutions company that delivers high quality, design, stylish items recently launched its T-Series exclusively in the United States for RVs and off-grid living, as well as for home backup and emergency usages.
Inspired by the love for industrial design and young culture, POWEREPUBLIC aims to create stylish portable power stations, fun social media content, and celebrate the adventure of life, individuality, and those who are confident, strong, open-minded, love following trends, and have a young heart.     
The Product
POWEREPUBLIC Portable Power Station comes with two collection lines – T306 & T1200, which are designed for outdoor campers and mobile living, and T2200 & T3000, which are designed for home backup, emergency usage, and off-grid living.
Based on the actual demand for power, POWEREPUBLIC offers 4 different capacities which allow users to choose according to their actual needs. T306 features 300W power/surge 600W with 296Wh. T1200 features 1200W power/surge 2600W with 1,110Wh. T2200 features 2200W power/surge 4500W with 2,240Wh. T3000 features 3200W power/surge 6000W with 3,200Wh. The ultra-safe lithium battery together with its advanced BMS ensures users' power is ON. Anytime. Anywhere.     
In addition, POWEREPUBLIC Power Stations can be bundled with two types of foldable solar panels, PV100 and PV200. Both of them are using mono-crystalline solar cells with a conversion rate of 22% and coating with long-lasting ETFE. By pairing and connecting POWEREPUBLIC Power Stations with solar panels, users can charge under prime sunshine wherever they go and enjoy a sustainable lifestyle off-grid.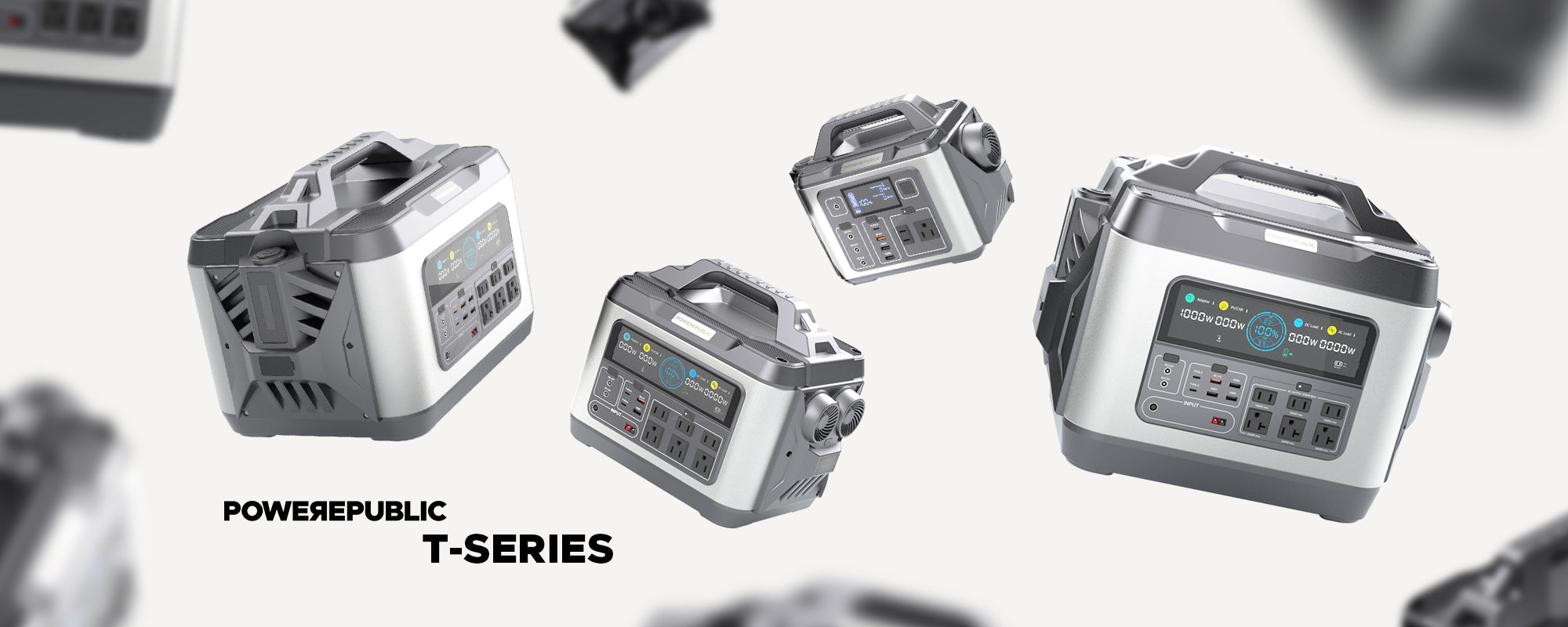 The Look
Inspired by the pattern and texture of the Turbine Engine and Aircraft Wing, the T-Series features a distinctive look with 2 kinds of metallic grey, which delivers a sense of a Hi-tech vibe and fashion-forward feeling. The aluminum-alloy cuboid body brings out the essence of the modern touch and triggers lots of imagination. Together with collaborations with Social Media Influencers and crossing over with other brands, the T-Series provides these individuals with high-end experimentation and visual experience.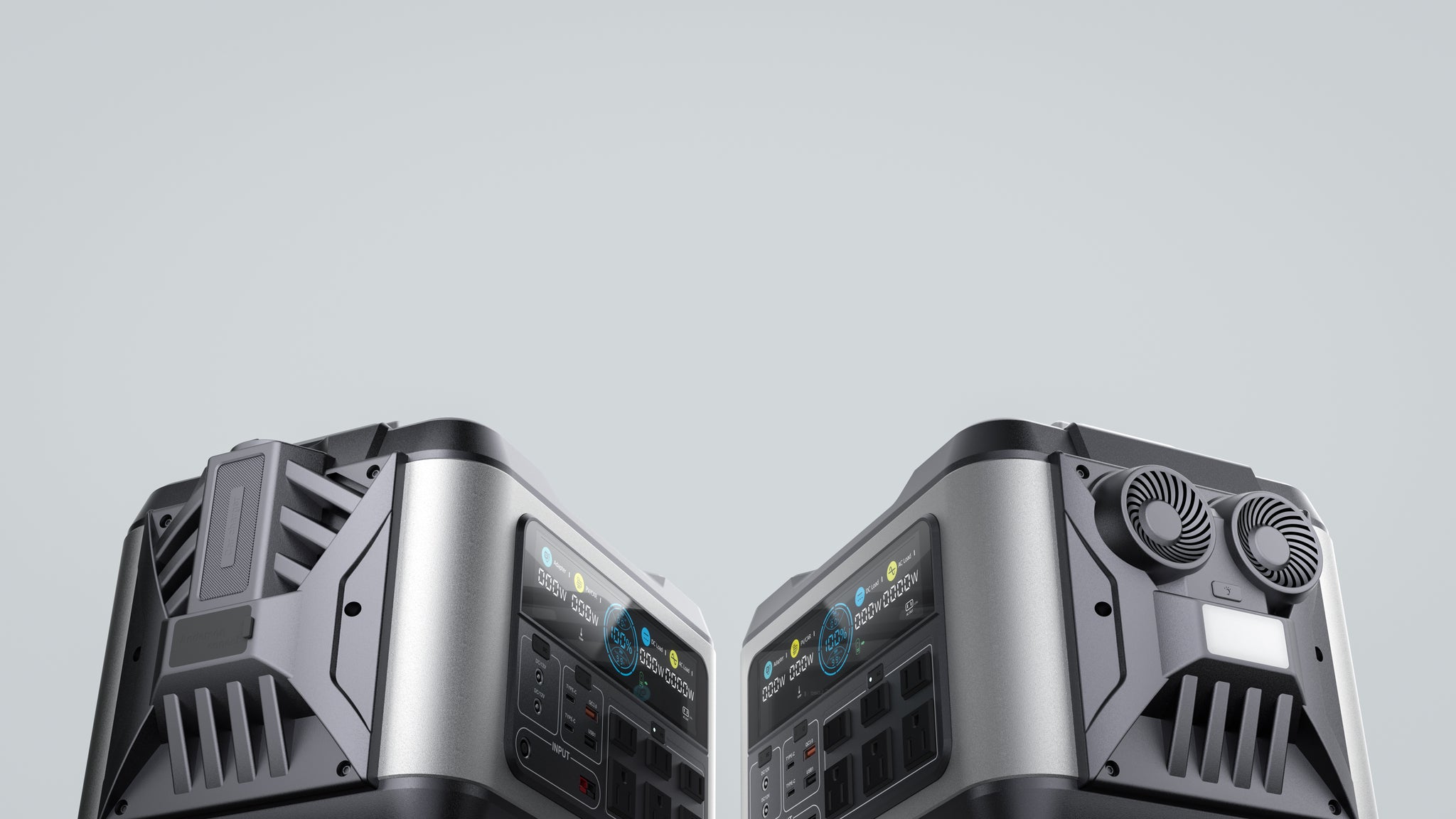 The Next Move
Stepping into 2023, POWEREPUBLIC is going to introduce its striking Expandable Power Station Series, T2200 Pro and T3000 Pro, which can be connected to up to four LFP Batteries, which together offer a base capacity of 2220Wh/3200Wh and are expandable to 10,000 - 15,000Wh, allowing users to power an RV and an off-grid house.  
About POWEREPUBLIC
POWEREPUBLIC is a start-up portable power and renewable energy solutions company. Inspired by industrial design and young culture, POWEREPUBLIC's goal is to deliver high-quality, stylish, and fashionable items mixed with the latest technology and trends. To learn more visit powerepublic.com and follow us on Facebook, Instagram, TikTok,  and YouTube. 
POWEREPUBLIC has also been featured on more than 100 websites so far, including Digital Journal, SNNTV, FOX 40, and StarTribune.
SOURCE POWEREPUBLIC Inc.